Online Slot Rating by Players - 4.8/5
🕹 Play Gonzo's Quest Slot Free in Demo Mode
🎰 Where to Play Online Slot Gonzo's Quest Slot
🎥 The VideoReview of Online Slot Gonzo's Quest Slot
The Review of Online Slot Gonzo's Quest
Gonzo's Quest is a slot machine with some nice extra features to keep the game interesting. This is one of the most well-known games to be found in online casinos and this is for good reason. It has a great bonus game and a multiplier feature that makes it possible to win high prizes.
In this Gonzo's Quest review, you'll read more about the game and the different features you can find in this slot machine. I will also tell you more about the betting options and payouts, the rules of the game and the best strategy to apply to make your winning chances as big as possible.
Gonzo's Quest is a game with an interesting design. It doesn't work with wheels like most slots, but with falling blocks – a bit like Tetris. The only difference is that the blocks are of equal size. The falling blocks also break and disappear when you have a winning combination and new blocks fall in their place. This is a way to get the opportunity to win again without having to bet again. This happens as long as you keep winning. The best part about this is that every time you win after this, you receive an extra multiplier. More about this under the heading "features".
Gonzo's Quest is one of the most popular games of chance that can be found worldwide. It is offered in almost all online casinos and there are only good reviews online. The game does not have a progressive jackpot, so the entire 96% payout ratio relates to the main game. This is good news for players who would much rather have a greater chance of going home with more money than they started with.
Stake & Payouts in The Online Slot Gonzo's Quest
In Gonzo's Quest, you can play from as little as twenty cents a spin. That makes it a great slot for players with a smaller budget. The maximum bet is fifty euros per spin, which makes it also suitable for players who want to play with higher stakes. In Gonzo's Quest, things can go fast, so I recommend you don't bet too much compared to your budget. In any case, keep it below 5% per spin to ensure that you can enjoy the game for a longer time and increase your chances.
This slot has a payout percentage of 96% and there are many high-prize winning combinations. If at the end of an evening playing Gonzo's Quest you have more money than you started with, then you're certainly not the only one.
We would like to remind you that our team has compiled a list of the best casinos with Bonus Rounds for players.
The Slot Gonzo's Quest – Features
The main feature of Gonzo's Quest is the multipliers, which increase as you achieve multiple winning combinations within one spin. Every time you have a winning combination, the symbols explode and new ones fall into place for free. This can continue indefinitely, but as soon as you have no winning combination, the game continues with regular spins. The multiplier increases after each explosion. After the first time, it is 2x, after the second time it is 3x and after the third time, it is 5x. After this, it remains at 5x until you no longer have a winning combination. This can lead to very high earnings, especially in the bonus game when these multipliers are increased three times!
Rules of Gonzo Quest Slot
Apart from the multipliers, Gonzo Quest works basically the same as other slot machines. It's a pure game of chance, where with some luck you can enjoy high multipliers. It's advisable to play the game a few times for free or with low stakes to make sure you know everything. It doesn't matter if you have a lot of experience with the game or not, but this makes the game a lot more fun.
Strategy's The Online Slot Gonzo Quest
If you want to win high prizes with Gonzo's Quest, then you should go for the bonus game. Although there are some reasonably high prizes to be won in the regular game, especially if you win them with a high multiplier, the bonus game is often where most players win the biggest prizes. With multipliers that can go up to 15x the regular prize, this is of course not surprising!
Gonzo's Quest Symbols and Paytable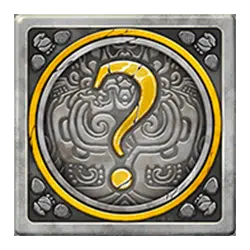 Wild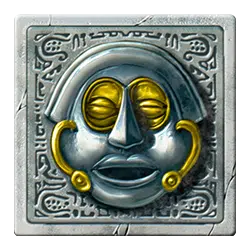 5 x125
4 x12.5
3 x2.5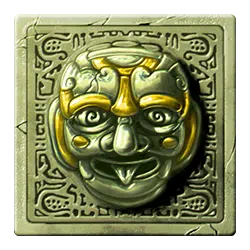 5 x50
4 x5
3 x1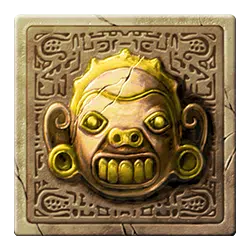 5 x25
4 x2.5
3 x0.75
5 x10
4 x1.25
3 x0.5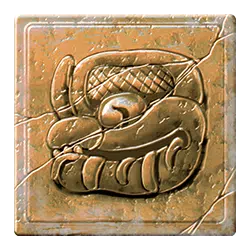 5 x5
4 x1
3 x0.25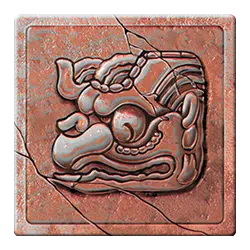 5 x3.75
4 x0.75
3 x0.2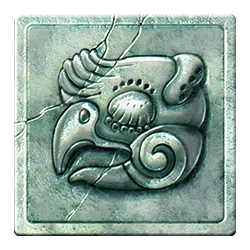 5 x2.5
4 x0.5
3 x0.15
Scatter
FAQ
📌 What is the RTP of an online slot?
RTP is 96%.
📌 What is the minimum bet?
The Minimum Bet is 0.20.
📌 What is the maximum bet?
The Maximum Bet is 50.
Author & Guarantor
Vasylyna Tkachenko
Content Team Lead of World Casino Expert
Linkedin
I have been working on the project since 2017, I am the Content Team Lead at World Casino Expert. I like gambling, but even more I like to test them and write reviews about them
Published: March 10, 2020
Last modified: September 22, 2023
Gonzo's Quest Slot's Features
Reels - 5;
Pay Lines - 20;
3D.