Online Slot Rating by Players - 4.9/11
🕹 Play Jumanji Free in Demo Mode
🎰 Where to Play Online Slot Jumanji
🎥 The VideoReview of Online Slot Jumanji
The Review of Online Slot Jumanji
Jumanji is a thrilling online slot game created by NetEnt, one of the leading developers in the industry. Based on the classic movie of the same name, this game offers players a unique gaming experience with impressive graphics, engaging gameplay, and exciting features. In this review, we'll take a closer look at what Jumanji offers.
Theme and Graphics of Online Slot Jumanji
Jumanji is a five-reel, four-row slot machine with 36 paylines. The game is set in a jungle with a backdrop of lush greenery and a mysterious soundtrack that adds to the excitement of the game. The graphics are stunning, with symbols that are intricately designed to resemble animals, as well as characters from the movie.
Features and Symbols of Jumanji
Jumanji offers a range of features that make the game exciting and engaging. The symbols include the standard playing card icons and themed symbols such as lions, crocodiles, rhinos, and pelicans. The highest-paying symbol is the lion, which can pay up to 140x the stake. There is also a wild symbol, which can substitute for any other symbol except the scatter.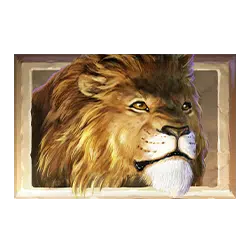 5 x14
4 x2
3 x0.6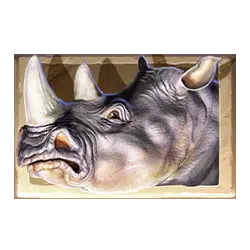 5 x5
4 x1.5
3 x0.5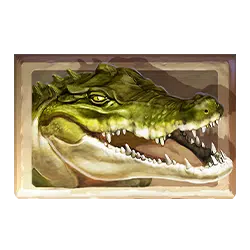 5 x3
4 x1
3 x0.4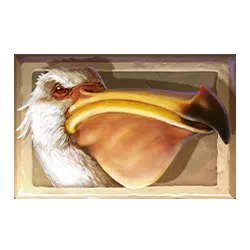 5 x2.5
4 x0.8
3 x0.3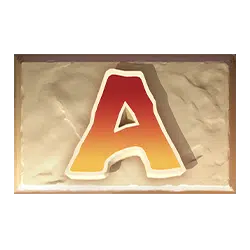 5 x1
4 x0.4
3 x0.2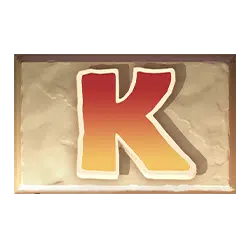 5 x0.9
4 x0.4
3 x0.2
5 x0.8
4 x0.3
3 x0.2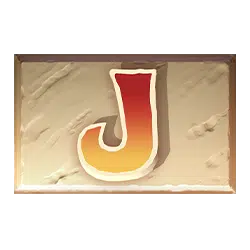 5 x0.7
4 x0.3
3 x0.2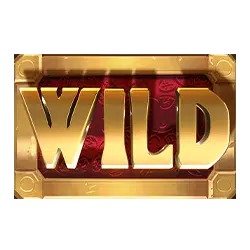 Wild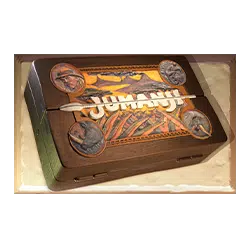 Scatter
The game also features four randomly triggered bonus features, including the Sticky Vines, Monsoon Wilds, Monkey Mayhem, and Wild Stampede features. These bonus features can give players free spins, sticky wilds, and more chances to win big.
Advantages and disadvantages of Slot Jumanji
Pros
Unique theme and graphics that appeal to fans of the Jumanji franchise;
Multiple bonus features and mini-games, adding excitement and variety to gameplay;
High-quality animations and sound effects that enhance the immersive experience;
Potentially high payouts, including a maximum win of up to 1,000 times the bet amount;
Available on many online casino platforms, making it easily accessible to players.
Cons
Complexity of the game may be overwhelming for some players, especially those new to online slots;
Betting limits may not suit all players, with a minimum bet amount of $0.10 and a maximum of $200 per spin;
The volatility of the game can be high, meaning that players may experience long periods of losing before hitting a big win;
Bonus features can be infrequent, making it difficult for players to trigger them and increase their winnings;
Some players may not be interested in the Jumanji theme, making the game less appealing to them.
Bonus Features of Jumanji
In addition to the randomly triggered bonus features, Jumanji has a board game-style bonus round. This is activated when three or more scatter symbols land on the reels. Players are then taken to a board game where they roll the dice to move their character around the board. The board is divided into different sections, each with its own reward set.
Players can collect free spins, cash prizes, and extra dice rolls as they move around the board. The bonus round can be very lucrative, and players have the potential to win up to 1,000x their stake.
How to Play Slot Jumanji
Jumanji is a fairly straightforward game to play. Players can adjust the bet level and coin value to suit their budget and then hit the spin button to start playing. The game's autoplay feature allows players to set a certain number of spins to be played automatically.
Demo Mode of Jumanji
Players can also try Jumanji in demo mode, a great way to get a feel for the game before playing for real money. Demo mode allows players to play the game with virtual credits, which means they can experience all the features and bonuses without risking any real money.
RTP and Maximum Win of Slot Jumanji
Jumanji has an RTP of 96.33%, slightly above average for online slots. The game also has a maximum win of 504x the stake, which can be achieved during the board game bonus round.
Conclusion
Jumanji is an exciting online slot game that will appeal to classic movie fans. With its impressive graphics, engaging gameplay, and exciting features, Jumanji offers players a unique gaming experience that is hard to find elsewhere. Whether you're a seasoned slot player or just looking for casual fun, Jumanji is worth a spin.
FAQ
What is Jumanji?
Jumanji is an online video slot game based on the popular movie of the same name. It was developed by NetEnt and features 5 reels and 36 paylines.
What is the theme of Jumanji?
The theme of Jumanji is based on the 1995 movie of the same name. The game features various symbols and elements from the movie, including animals, jungle scenery, and the iconic Jumanji board game.
What are the special features of Jumanji?
Jumanji has several special features, including the Board Game feature which allows players to roll the dice and move around the Jumanji board to unlock various bonuses and rewards. The game also features Free Spins, Sticky Vines, and Wild Stampede features.
What is the RTP of Jumanji?
The RTP of Jumanji is 96.33%.
What is the maximum payout of Jumanji?
The maximum payout of Jumanji is 1,000x your bet.
Author & Guarantor
Vasylyna Tkachenko
Content Team Lead of World Casino Expert
Linkedin
I have been working on the project since 2017, I am the Content Team Lead at World Casino Expert. I like gambling, but even more I like to test them and write reviews about them
Published: March 10, 2020
Last modified: September 22, 2023
Jumanji's Features
Pay Lines - 36;
Reels - 5;
Top Win - 140.