Online Slot Rating by Players - 5/5
🕹 Play Mystery Jack Free in Demo Mode
🎰 Where to Play Online Slot Mystery Jack
🎥 Mystery Jack Video Preview
Review of Online Slot Mystery Jack
Mystery Jack is one of the classic games that still has many fans. Wazdan is a well-known game manufacturer that has always put an emphasis on quality games. Players who choose slots from this company are usually not disappointed, so if you are not yet familiar with Mystery Jack, it is worth trying to play this game for free on our site. So you have the opportunity with a free introduction to this classic game, and then you can decide if you want to spend money on it.
Mystery Jack is another fruit game that has been a great success. Its main character is the titular Jack (Joker), who, however, cannot be seen. The slot was created in 2014, so you would expect the quality of the slot's graphics not to be the best. However, the one-armed bandit surprises its players and presents them with quite well-detailed graphics. Besides, it is worth mentioning that navigating the slot is really easy. It is only equipped with a few buttons that are well labelled.
Main Features of Slot Mystery Jack
Using the slot machine is clear, even if you are a complete beginner. The game features 3 separate reels, these are framed in gold. A maximum of 9 symbols can appear on the screen at any one time. The big advantage is that the winning lines are nicely marked. There are 5 of them, which is perfectly visible on the screen. The 3 x 3 grid is large, you can see exactly what is on the screen.
Directly below the grid is the most important information about the slot, that is the bet, the last win and the funds you can use. The numbers are shown in red, so you can easily read them. It may surprise some people a little, but the button to start the game is not under the grid, but to the right of it. It is green in colour, so the player is sure to notice it quickly.
Before you start the game press the button on which there are 3 oblong dashes. There you will find all sorts of settings, those concerning the bet, the sound and also the most important one, the rules of the game. Familiarise yourself with them and only then start playing, especially if you're getting down to betting real money straight away.
How to Win at Slot Online Mystery Jack?
The advantage of Mystery Jack is that it doesn't have too many symbols. This is especially important for novice players, who may be a little lost at first. The game is simple, so anyone can come up and try their luck, first for free on our site and then at the casino we recommend.
The most important symbol in Mystery Jack online is the Joker's hat, which you will learn more about later. For individual symbols you will get this reward:
Cherries and lemons – you can score 10 coins for these symbols;
Grapes – grapes are scored a little better, you can count on a win of the type 30 coins;
Bells – for bells, each player gets 40 coins;
Star – a player gets 50 coins as a gift.
The values of the different symbols can be easily remembered, and they are described very well. When playing Mystery Jack you have to be very patient, sometimes a win comes after many spins, but it is worth waiting for.
Bonuses – Mystery Jack
Mystery Jack is a slot machine that hides two casino bonuses. One of them is the presence of free spins, which can be won quite easily. When 3 Joker caps appear on the screen, the player gets 10 free spins. It is also worth noting that more free spins can be earned during the round, with a maximum of 50 free spins. During the free spins round, when 2 Joker caps appear on the screen, the player wins a Mystery Win. This means that the player receives a random cash prize that is a multiple of their stake.
Mobile Version of Slot Mystery Jack
Studio Wazdan has made an effort to make their production suitable for mobile gameplay. They have even made an effort to provide additional gameplay options that will come in handy on mobile devices. A power-saving mode can be activated at any time. The function buttons have been placed on the right-hand side, so controlling the gameplay on a phone will be just as convenient as on a PC.
Simply launch the Mystery Jack slot machine on the browser and everything will automatically adapt to the device on which it is displayed. This way, the user doesn't have to worry about anything when he suddenly has to go out somewhere. He starts the game anywhere and continues his gameplay.
Screenshots of Slot Mystery Jack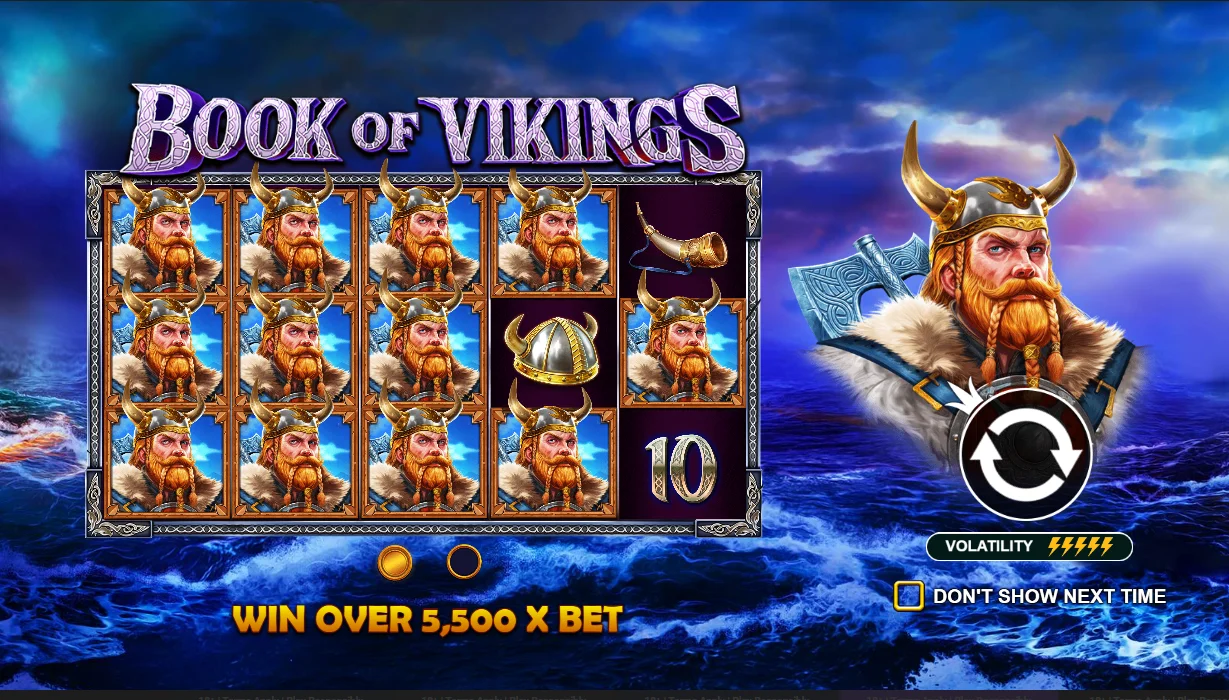 ❮
❯
FAQ
📌 What is the RTP of Mystery Jack?
RTP is 96.79%.
📌 Can I win real money with Slot Mystery Jack?
Yes, once registered with the casino, you can fund your account, play with real money and receive real winnings.
📌 Can I play Mystery Jack on my mobile phone?
Yes, the video slot is suitable for mobile playback and can be opened on any device.
Author & Guarantor
Vasylyna Tkachenko
Content Team Lead of World Casino Expert
Linkedin
I have been working on the project since 2017, I am the Content Team Lead at World Casino Expert. I like gambling, but even more I like to test them and write reviews about them
Published: June 12, 2023
Last modified: September 28, 2023
Mystery Jack's Features
Wild Symbol,
Scatter Symbol,
Free Spins.