Try Viking Runecraft in demo mode, check out the features and read the game overview before playing for real money
Online Slot Rating by Players - 4.5/4
🕹 Play Viking Runecraft Free in Demo Mode
🎰 Where to Play Online Slot Viking Runecraft
🎥 Viking Runecraft Video Preview
Review of Online Slot Viking Runecraft
The developer Play'n Go has an interesting Viking story to offer its users. In the slot machine Viking Runecraft you can get cash rewards for building combinations of figures on the slot field, as well as enjoy various bonuses and prizes.
If you are tired of video emulators with a standard base, this slot will help you get a new experience.
In the game "Viking Runecraft" 49 cells (7 x 7), are displayed in different figures.
To create a winning combination, you will need to find a chain of at least 5 of the same picture. In doing so, they must touch each other vertically or horizontally (diagonal is not taken into account). The symbols can be lined up in a straight line and in a broken line.
There are no active lines in the slot. The bet amount per spin should be $10 – $100.
We would like to remind you that our team has compiled a list of the best casinos with high roller bonuses for players.
Bonuses in Slot Viking Runecraft
The machine has stages and bonuses, as well as prize scrolling and symbols with special meaning. Traditional pictures can give you winnings, the amount of which will be calculated by bet and odds. If you bet $10 on a spin, multipliers on symbol combinations will be x2 to x10000.
The slot will offer 9 basic figures – 5 stones with the applied images of runes, hammer, axe, breastplate and helmet. Each such figure will be capable of making a successful combination of at least 5 of the same symbols. The highest number of figures in a chain is from 15 images (further the payout will be single).
Symbols in The Online Slot Viking Runecraft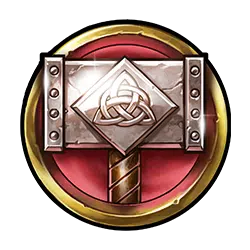 15+ x1000
12+ x250
10+ x75
9 x25
8 x15
7 x10
6 x7.5
5 x5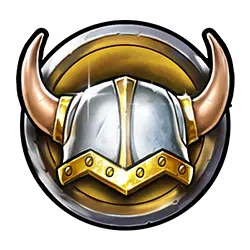 15+ x250
12+ x100
10+ x25
9 x10
8 x8
7 x5
6 x4
5 x2.5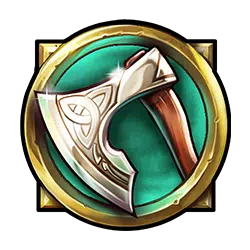 15+ x100
12+ x50
10+ x15
9 x7
8 x4
7 x3
6 x2
5 x1.5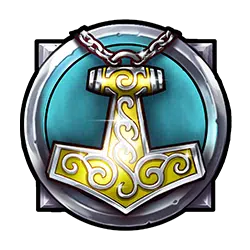 15+ x80
12+ x40
10+ x10
9 x5
8 x3
7 x2
6 x1.5
5 x1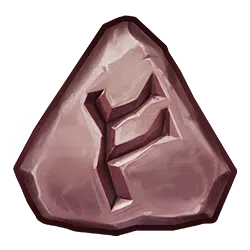 15+ x50
12+ x25
10+ x7
9 x4
8 x2
7 x1.5
6 x1
5 x0.8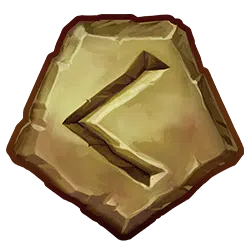 15+ x40
12+ x20
10+ x6
9 x3
8 x1.5
7 x1
6 x0.8
5 x0.5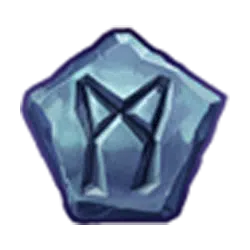 15+ x30
12+ x15
10+ x5
9 x2
8 x1
7 x0.8
6 x0.5
5 x0.4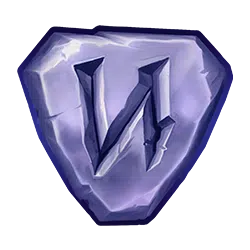 15+ x20
12+ x10
10+ x4
9 x1.5
8 x0.8
7 x0.5
6 x0.4
5 x0.3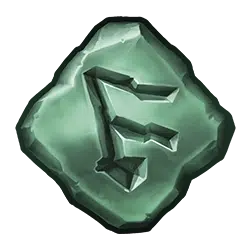 15+ x10
12+ x5
10+ x2.5
9 x1
8 x0.5
7 x0.4
6 x0.3
5 x0.2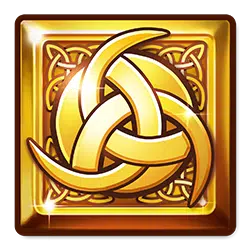 Wild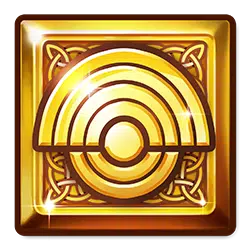 Wild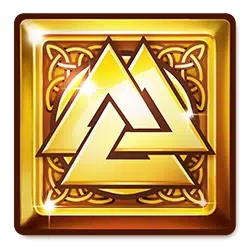 Wild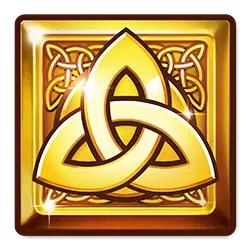 Wild
In addition, the game has its own special figures:
The wild (gold symbol) can be used to replace other symbols in the right chains. As for the bonus games, they are also present in the machine.
There is a level system in the game. Levels – After opening the machine you can see that there are colour-coded boxes underneath the screen picture. They can create a pattern. If a symbol from a winning combination is in this position, the cell will change colour.
If we talk about the rewards given out by the deities, the following can be found among them:
Thor – the moment the slot field is struck by a lightning strike, 5-9 wilds will appear on it;
Odin – 4 joker figures appear in different positions, with them being collected in pairs. Freya – the 4 wild figures will appear in 4 boxes. They will retain their positions until the payout is credited. Heimdall – all rows will have one wild figure. All marked options are able to open in random scrolls.
Runes of Valhalla Bonus – When you manage to use all 5 runes in a single round, a bonus round awaits you. You'll be able to play with the Wheel of Fortune and win one of its prizes;
Charge of Destruction – When you can use 20 images at the end of a game, the special amulet will be filled with fire and you can take part in 1 of the 4 bonus games;
Ragnarok – when you manage to use 40 images as part of a single round, playing Charge of Destruction will provide you with more favorable conditions and special multipliers.
⁉️ FAQ
📌 What is the RTP of the Online Slot Viking Runecraft?
RTP is 96.71%.
📌 Can I win real money in slot Viking Runecraft?
Yes, after registering at the casino, you will be able to replenish your account, play for real money and receive real winnings.
📌 Can I play Viking Runecraft on mobile?
Yes, the video slot is suitable for mobile play and can be opened on any device.
Author & Guarantor
Vasylyna Tkachenko
Content Team Lead of World Casino Expert
Linkedin
I have been working on the project since 2017, I am the Content Team Lead at World Casino Expert. I like gambling, but even more I like to test them and write reviews about them
Published: May 26, 2022
Last modified: September 22, 2023
Viking Runecraft's Features
A jackpot of 5000X from the bet;
Group payouts;
Bonus round;
Wild symbols;
Free spins;
Autoplay function